Date:
Thursday, April 11, 2013
Time:
9:00 AM EDT / 1:00 PM GMT
Register Below
Overview:
Pharmaceutical formulation is a complex process that is full of risk. The interactions among ingredients can affect product quality. It is essential to understand the materials science principles behind each constituent ingredient and how they interact to ensure that risk is controlled and quality optimized.
In this program you will:
Review key formulation risks and how they can be controlled at the particulate level
Examine excipient functionality
Gain a better understanding of how 3D visualization and other techniques can be used to better understand material structure at a microscopic level
Understand how each constituent contributes to the tablet breakup process, to ensure the best release rate and uptake
See how modern techniques and data can be used to apply quality-by-design (QbD) approaches to formulation
Better grasp the relationships among structure, property, and performance
Paul A. Trusty, Technical Director, Solid Dosage Forms, GSK
Paul A. Trusty is a Technical Director, Solid Dosage Forms, for GSK. He is responsible for global technical support throughout the value chain, from new product development to scale-up, tech transfer, CMC registration, and product launch. He previously worked at Unilever. He has a PhD in materials science from the University of Surrey and undergraduate and graduate degrees in the subject from the University of Sunderland.
close this window


Webinar Archive Registration
To register for this webinar, please complete the form below. Take care to provide all required information (indicated in
red
). Press
Register
to complete your registration. If you have already registered for our site or for one of our webinars, you may
login
to register without re-entering your information.


Find quality, low cost ingredients & equipment
3-5 December 2013 | Mumbai, India
Register

for your free expo pass today
Latest Archived Broadcast


Ed Silverman, renowned pharmaceutical industry journalist, discusses some of the high and low points of the past year.
Comment now

0
Write a caption win a Starbucks Gift Card
Click Here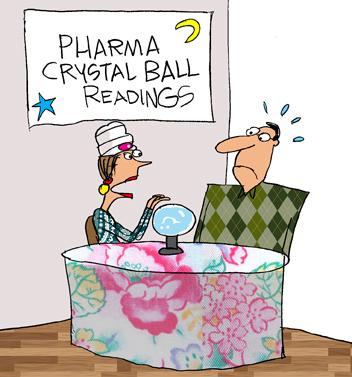 1/28/2014
Comment now

2
Cartoon Archive
Pharma Evolution is looking for engaged readers to moderate the message boards on this site. Engage in high-IQ conversations; earn kudos and perks. Interested? E-mail:
moderators@pharmaevolution.com

Visit the CPhI Online Directory to learn more about these suppliers:










Attend CPhl events to connect with the global pharma industry and identify business opportunities around the world:









Complete Calendar of Events