For a high-tech industry, why are pharma's sampling testing methods still so primitive? cGMPs require "statistically relevant" sampling, after all. Emil Ciurczak posed this question at IFPAC 2013, channeling Big Bang Theory's Sheldon and Shrodinger's cat.



Find quality, low cost ingredients & equipment
3-5 December 2013 | Mumbai, India
Register

for your free expo pass today
Latest Archived Broadcast


sponsored content
Harlan CRS Brochure
For a general overview of Harlan Laboratories' Contract Research download the CRS brochure.
ILS Brochure
For an overview of International Laboratory Services' offerings download Harlan's ILS brochure.
Resources Archive
Write a caption win a Starbucks Gift Card
Click Here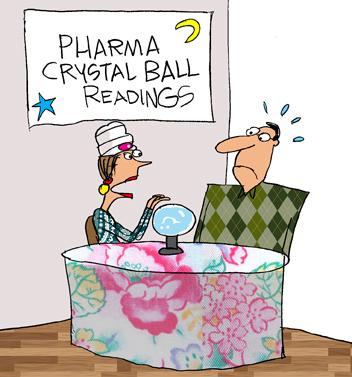 1/28/2014
Comment now

2
Cartoon Archive
Pharma Evolution is looking for engaged readers to moderate the message boards on this site. Engage in high-IQ conversations; earn kudos and perks. Interested? E-mail:
moderators@pharmaevolution.com

Visit the CPhI Online Directory to learn more about these suppliers:










Attend CPhl events to connect with the global pharma industry and identify business opportunities around the world:







Complete Calendar of Events