On Tuesday, November 26, at 10:00 a.m. EST, Lean expert William Botha will discuss misconceptions on what Lean can and can't do, show examples from his last book, and discuss the book he's now writing on the topic.
In this program you will learn about:
Creating a sustainable change culture
Leadership values, vision, and communication
Changing tools and adapting them for your operations
About the Speaker

William Botha is a trainer and mentor in Lean leadership and manufacturing, with a focus on biopharmaceutical, pharmaceutical, and medical device processes. Formerly an officer in the South African Defense Force's Special Forces, he was trained as a kaizen leader in Japan, and is a certified Lean Master. Fluent in FDA regulations, including GDP and GMP, William has taught an aseptic processing course for PDA and a Quality Systems course for AAMI. He has consulted companies including Rockwell Automation and Baxter Bioscience on Lean and Toyota Production System methods. He fashioned the Lean portion of Baxter BioScience's Quality Leadership Process, and held one three-day kaizen that led to a sustained 20 percent improvement in throughput capacity for a biopharmaceutical value stream. He also increased throughput by 30 percent at one company's main medical device assembly lines. He has recently published his first book,
We Don't Build Cars: Sustained Competitive Improvement for the Drug and Devices Industries
, dedicated to applying Lean concepts to improve results in the biopharmaceutical, pharmaceutical, and medical devices industries.
If you are already a registered user of Pharma Evolution, please login to access this content without re-entering your information.


Find quality, low cost ingredients & equipment
3-5 December 2013 | Mumbai, India
Register

for your free expo pass today
Latest Archived Broadcast


Ed Silverman, renowned pharmaceutical industry journalist, discusses some of the high and low points of the past year.
Comment now

0
Write a caption win a Starbucks Gift Card
Click Here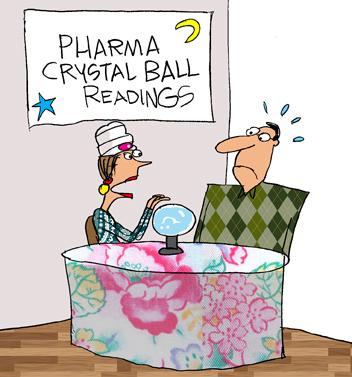 1/28/2014
Comment now

2
Cartoon Archive
Pharma Evolution is looking for engaged readers to moderate the message boards on this site. Engage in high-IQ conversations; earn kudos and perks. Interested? E-mail:
moderators@pharmaevolution.com

Visit the CPhI Online Directory to learn more about these suppliers:










Attend CPhl events to connect with the global pharma industry and identify business opportunities around the world:







Complete Calendar of Events