On Monday, November 25, at 10:00 a.m. EST, Thomas Friedli, a professor at the University of St. Gallen's Institute of Technology Management, will share examples of lean manufacturing leadership and best-practices. He will also talk about his new book with Prabir Basu.
What you will learn during this interactive program:
How leading pharma companies are applying Toyota Production System and other techniques in an integrated way to build a continuous quality improvement culture
How the most effective managers are supporting and leading these efforts
Lessons from other industries that are most applicable to pharma
About the Speaker

Professor Thomas Friedli, a member of the faculty of the Institute of Technology Management at the University of St. Gallen, focuses mainly on industrial management. His areas of expertise are strategic operations management, management of industrial services, and operational excellence in the pharmaceutical industry. He was an expert for the EU in the 6th Framework Programme and a consultant to several major global manufacturing companies. One of his recent books is
The Pathway to Operational Excellence in the Pharmaceutical Industry
.
If you are already a registered user of Pharma Evolution, please login to access this content without re-entering your information.


Find quality, low cost ingredients & equipment
3-5 December 2013 | Mumbai, India
Register

for your free expo pass today
Latest Archived Broadcast


Ed Silverman, renowned pharmaceutical industry journalist, discusses some of the high and low points of the past year.
Comment now

0
Write a caption win a Starbucks Gift Card
Click Here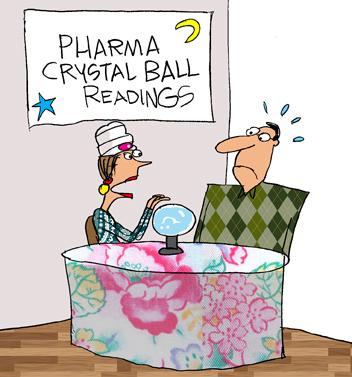 1/28/2014
Comment now

2
Cartoon Archive
Pharma Evolution is looking for engaged readers to moderate the message boards on this site. Engage in high-IQ conversations; earn kudos and perks. Interested? E-mail:
moderators@pharmaevolution.com

Visit the CPhI Online Directory to learn more about these suppliers:










Attend CPhl events to connect with the global pharma industry and identify business opportunities around the world:







Complete Calendar of Events