Why do pharma companies in every part of the world, from generics to name-brand manufacturers, still stumble on quality and compliance? What is needed to turn this situation around? Ajaz Hussain, Ali Afnan, and Chris Watts, former leaders of the FDA's Process Analytical Technologies Team, analyze how we got into this situation and what we can do about it.


If you are already a registered user of Pharma Evolution, please login to access this content without re-entering your information.


Find quality, low cost ingredients & equipment
3-5 December 2013 | Mumbai, India
Register

for your free expo pass today
Latest Archived Broadcast


Ed Silverman, renowned pharmaceutical industry journalist, discusses some of the high and low points of the past year.
Comment now

0
Write a caption win a Starbucks Gift Card
Click Here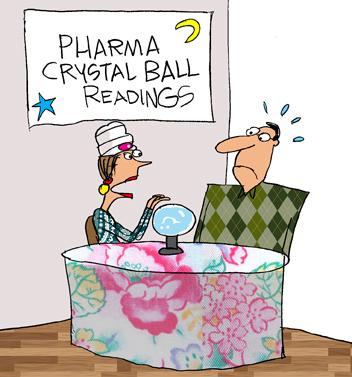 1/28/2014
Comment now

2
Cartoon Archive
Pharma Evolution is looking for engaged readers to moderate the message boards on this site. Engage in high-IQ conversations; earn kudos and perks. Interested? E-mail:
moderators@pharmaevolution.com

Visit the CPhI Online Directory to learn more about these suppliers:










Attend CPhl events to connect with the global pharma industry and identify business opportunities around the world:







Complete Calendar of Events