In the first of this regular series, Life Sciences recruiter and career expert Megan Driscoll, president of Pharmalogics, will discuss how to develop a career strategy that works.
This introduction to developing an online strategy covers:
Examining your career so far -- Where are you, and where would you like to be?
Is your resume in sync with your goals? What are hiring managers looking for? (Format, length, keywords, best-practices)
Developing your online presence and strategy
Using LinkedIn -- Must-haves, dos, and don'ts
Your profile -- The right way and the wrong way (with real-world examples)
Utilizing groups effectively
Sharing and discussing -- Dos and don'ts
Using Twitter and Facebook
Getting comfortable with video
If you are already a registered user of Pharma Evolution, please login to access this content without re-entering your information.


Find quality, low cost ingredients & equipment
3-5 December 2013 | Mumbai, India
Register

for your free expo pass today
Latest Archived Broadcast


Ed Silverman, renowned pharmaceutical industry journalist, discusses some of the high and low points of the past year.
Comment now

0
Write a caption win a Starbucks Gift Card
Click Here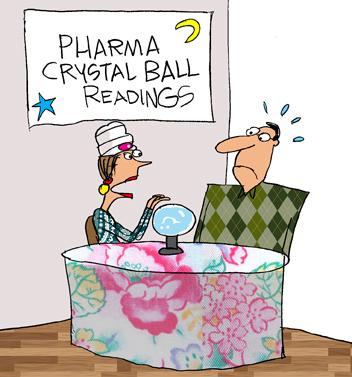 1/28/2014
Comment now

2
Cartoon Archive
Pharma Evolution is looking for engaged readers to moderate the message boards on this site. Engage in high-IQ conversations; earn kudos and perks. Interested? E-mail:
moderators@pharmaevolution.com

Visit the CPhI Online Directory to learn more about these suppliers:










Attend CPhl events to connect with the global pharma industry and identify business opportunities around the world:







Complete Calendar of Events