When I was young, we were given our polio vaccine on a sugar cube. We were given medicines full of sugar, we held our noses to take nasty suspensions, and we were regularly pinned down by our parents to ensure that we took the horrid ...


In a discussion on this site on the topic of tracking and tracing, a question came up: Aren't counterfeit pharmaceuticals mainly a problem for developing nations and mainly an online problem in the US?


Who is advancing a smarter approach to pharma, and who isn't? Here's a look at those who have spurred positive change, and those who haven't. Please send us updates on positive efforts and results you are seeing within your company and ...


Thanks to the persistent shortage of prescription drugs and the ensuing spate of counterfeit medications, the US Congress is finally moving forward with plans for legislation designed to strengthen the supply chain. Not surprisingly, ...


California's E-Pedigree law, unless otherwise challenged, could have global impact. The law takes effect on January 1, 2015, at which point any prescription drug sold in the state must comply. Now, California's population, over 38 ...


Another month, another birth control pill recall, this time for Apotex in Canada. What a perfect time for this post.
Blogs Archive



Pharma Ingredients Event
22-24 October 2013, Messe Frankfurt, Germany
Join the World's Leading Pharmaceutical Event
Learn More
Write a caption win a Starbucks Gift Card
Click Here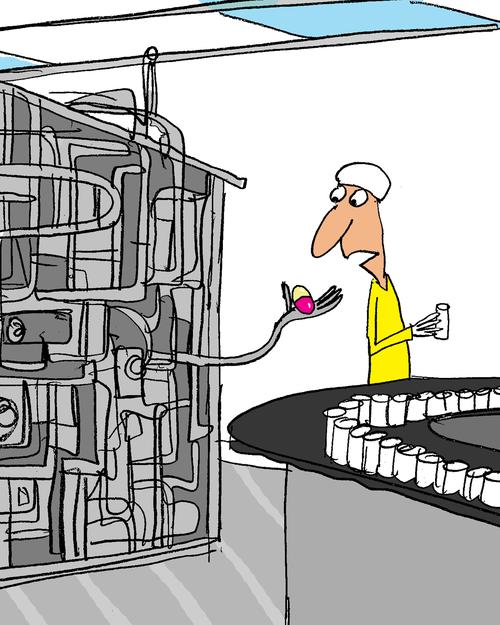 5/15/2013
Comment now

7
Cartoon Archive

Visit the CPhI Online Directory to learn more about these suppliers:










Attend CPhl events to connect with the global pharma industry and identify business opportunities around the world:















Complete Calendar of Events
Pharma Evolution is looking for engaged readers to moderate the message boards on this site. Engage in high-IQ conversations; earn kudos and perks. Interested? E-mail:
moderators@pharmaevolution.com