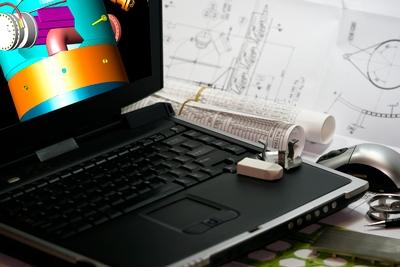 And now for the second article in the brief "technology of tomorrow" series...


At a time when some drug manufacturers still stumble on relatively simple concepts such as loading the correct amount of active ingredient in their formulations (something that may result in criminal charges for J&J executives in South ...


When I was young, we were given our polio vaccine on a sugar cube. We were given medicines full of sugar, we held our noses to take nasty suspensions, and we were regularly pinned down by our parents to ensure that we took the horrid ...


Liquids are an essential part of our planet. Imagine our landscape and lives without them. We may take them for granted, but liquids play an important role in the reactive processes that produce small molecule active pharmaceutical ...


You may have noticed the unmistakeable style of our cartoons, sketched by the brilliant and prolific Jerry King. But some of you may have been wondering whether this contest was a work of fiction.


Orally disintegrating tablets (ODT) are becoming more important in physicians' efforts to ensure that patients take their prescribed dose of medication.
Blogs Archive


Pharma Ingredients Event
22-24 October 2013, Messe Frankfurt, Germany
Join the World's Leading Pharmaceutical Event
Learn More
Write a caption win a Starbucks Gift Card
Click Here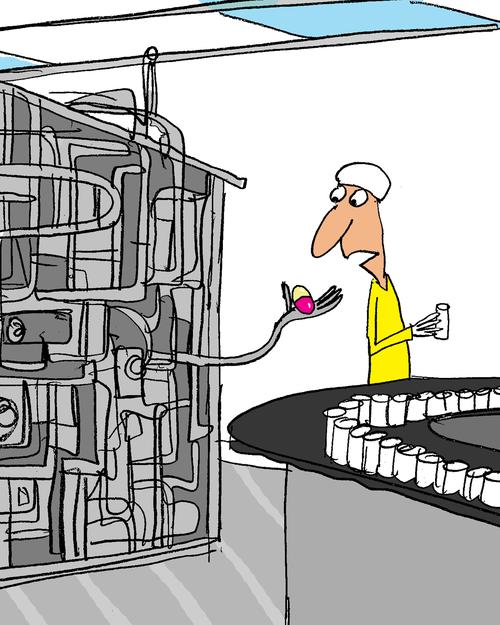 5/15/2013
Comment now

9
Cartoon Archive

Visit the CPhI Online Directory to learn more about these suppliers:










Attend CPhl events to connect with the global pharma industry and identify business opportunities around the world:















Complete Calendar of Events
Pharma Evolution is looking for engaged readers to moderate the message boards on this site. Engage in high-IQ conversations; earn kudos and perks. Interested? E-mail:
moderators@pharmaevolution.com