As the industry continues to change, pharmaceutical companies are going to have to innovate and manufacture more efficiently and nimbly than ever, with the patient's needs and desires uppermost in mind.

Increasingly, they are going to have to work with partners dispersed throughout the globe and manage the risks involved, from Phase I to post-marketing.

Pharma can't afford to ignore a single link in its complex supply chain. In a world where mistakes and costly failures are broadcast globally at the speed of a mouse click, getting drug R&D and manufacturing right, the first time, has never been more critical.

Companies that cannot innovate and improve, and adapt to all the change around them, will not survive.

PharmaEvolution.com will analyze the tools and techniques available to ensure survival, sharing real-world best-practices on how they are being used to improve time to market, reduce noncompliance, and improve the quality and safety of the drugs delivered to patients, all while reducing their cost.

Providing a safe environment in which industry professionals can exchange thoughts and network, the site will focus on key areas including formulation, APIs, excipients, drug delivery, R&D, manufacturing and quality, packaging and anticounterfeiting, regulatory compliance, as well as outsourcing and supply chain management.

Fuel the conversation by sharing your best-practices and insights, to build a patient-focused community dedicated to helping pharma professionals and their companies evolve, and not just survive, but thrive in a competitive and changing world.


Agnes Shanley
Editor in Chief
With more than 20 years of experience in B2B media covering science, engineering, and the pharmaceutical and biopharmaceutical industries, Agnes has previously worked as Editor in Chief of Pharmaceutical Manufacturing magazine and as Senior Editor for McGraw-Hill's Science and Technology group. You can reach her at Agnes.Shanley@UBM.com or via telephone at 212-600-3222.


Find quality, low cost ingredients & equipment
3-5 December 2013 | Mumbai, India
Register

for your free expo pass today
Latest Archived Broadcast


Ed Silverman, renowned pharmaceutical industry journalist, discusses some of the high and low points of the past year.
Comment now

0
Write a caption win a Starbucks Gift Card
Click Here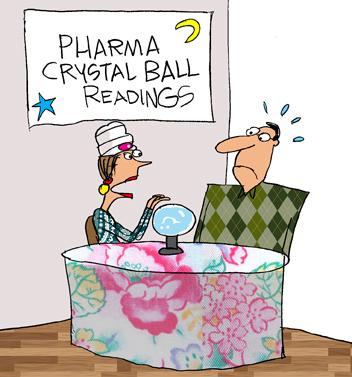 1/28/2014
Comment now

2
Cartoon Archive
Pharma Evolution is looking for engaged readers to moderate the message boards on this site. Engage in high-IQ conversations; earn kudos and perks. Interested? E-mail:
moderators@pharmaevolution.com

Visit the CPhI Online Directory to learn more about these suppliers:










Attend CPhl events to connect with the global pharma industry and identify business opportunities around the world:









Complete Calendar of Events