In a discussion on this site on the topic of tracking and tracing, a question came up: Aren't counterfeit pharmaceuticals mainly a problem for developing nations and mainly an online problem in the US?


Thanks to the persistent shortage of prescription drugs and the ensuing spate of counterfeit medications, the US Congress is finally moving forward with plans for legislation designed to strengthen the supply chain. Not surprisingly, ...


To the uninitiated, active pharmaceutical ingredients (APIs) look like wiggly, leafless branches, but they can treat diseases. Selected chemicals are reacted to produce the desired effect. The manufacturing processes can be complex. Our ...


For months, the FDA has argued that its institutional hands were largely tied when it came to pursuing wayward compound pharmacies. Time and again, agency officials maintained that different rulings by the US Supreme Court left them ...


For the last few years, and especially since President Obama signed the Patient Protection and Affordable Care Act into law nearly three years ago, we in the US have been hearing a lot more about biosimilars. Also known as "follow-on" ...


California's E-Pedigree law, unless otherwise challenged, could have global impact. The law takes effect on January 1, 2015, at which point any prescription drug sold in the state must comply. Now, California's population, over 38 ...
Blogs Archive




Pharma Ingredients & Machinery Event
25-27 June 2013, Shanghai China
REGISTER

for China Pharma Expo & Conference
Learn More
Write a caption win a Starbucks Gift Card
Click Here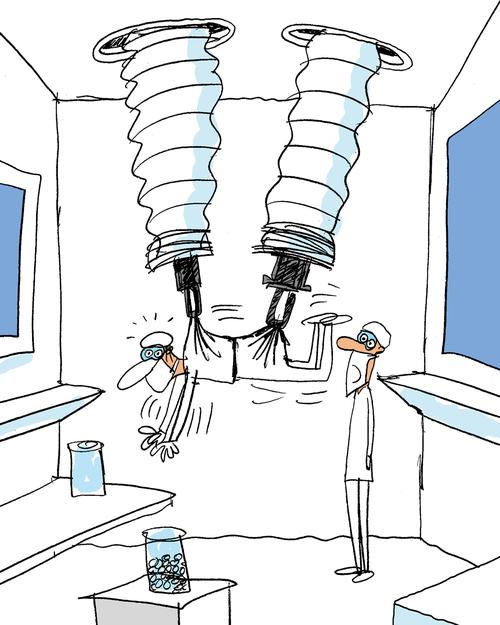 5/23/2013
Comment now

0
Cartoon Archive

Visit the CPhI Online Directory to learn more about these suppliers:










Attend CPhl events to connect with the global pharma industry and identify business opportunities around the world:















Complete Calendar of Events
Pharma Evolution is looking for engaged readers to moderate the message boards on this site. Engage in high-IQ conversations; earn kudos and perks. Interested? E-mail:
moderators@pharmaevolution.com