Now that a new year has begun, the inclination is to look ahead and meet new challenges. But this cannot happen unless the industry builds on or learns from the events of the past year. A few key developments in 2013 are certain to ...


Anyone who's been in the healthcare industry for more than a few years has probably heard someone from a regulatory authority say, "You can't validate a bad practice".


In November, the FDA proposed a rule that would allow generic drug makers to update product labeling safety information using the same process as brand drug manufacturers.


This past summer, when news of regulatory noncompliance troubles in the region reached a high point, I asked Indian pharma CEOs in a post on this site whether they had lost their chance to innovate.


Over the past year, the controversy over disclosing clinical trial data has grown more heated. Pharmaceutical industry trade groups have attacked a proposal by the European Medicines Agency, and two drugmakers took court action to ...


In a bid to bolster patient safety and the overall quality of pharmaceutical development, India's Office of Drugs Controller has now mandated that all clinical trial sponsors and investigators must videotape the informed consent agreed ...
Blogs Archive


Find quality, low cost ingredients & equipment
3-5 December 2013 | Mumbai, India
Register

for your free expo pass today
Latest Archived Broadcast


Ed Silverman, renowned pharmaceutical industry journalist, discusses some of the high and low points of the past year.
Comment now

0
Write a caption win a Starbucks Gift Card
Click Here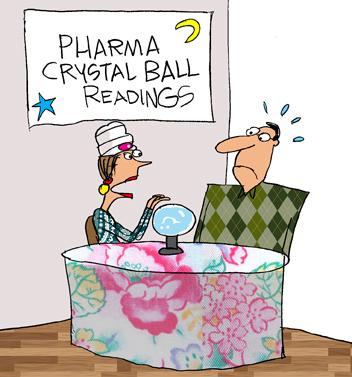 1/28/2014
Comment now

2
Cartoon Archive
Pharma Evolution is looking for engaged readers to moderate the message boards on this site. Engage in high-IQ conversations; earn kudos and perks. Interested? E-mail:
moderators@pharmaevolution.com

Visit the CPhI Online Directory to learn more about these suppliers:










Attend CPhl events to connect with the global pharma industry and identify business opportunities around the world:







Complete Calendar of Events