Is the Desired State in Sight?

Agnes Shanley, Editor-in-Chief

Tuesday, March 05, 2013 17:30 EST

8 comments

PharmaEvolution's first mini-poll asked you to describe where your organization is in relation to the Desired State, the nirvana of science-based process understanding and control articulated by the ICH and advanced by the EMA, the FDA, and global regulators.

Some industry observers take a glass-half-empty view of the progress, but the poll results suggest that more drug companies are taking control of the situation.

Eighty-five of you took the poll last week, and 29.4 percent said that you were "making progress," while 23.5 percent said you have an idea of what you need to do, and 20 percent said you were very close.

However, nearly 18 percent said you didn't know what the Desired State is, while 9.4 percent said you were laying its foundation within your organization.

Here are the full poll results. And feel free to weigh in now on our latest poll on the righthand side of this page.

8 comments



Find quality, low cost ingredients & equipment
3-5 December 2013 | Mumbai, India
Register

for your free expo pass today
Latest Archived Broadcast


Ed Silverman, renowned pharmaceutical industry journalist, discusses some of the high and low points of the past year.
Comment now

0
Write a caption win a Starbucks Gift Card
Click Here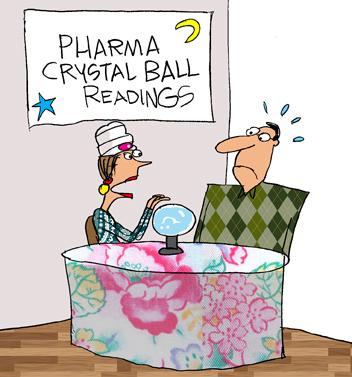 1/28/2014
Comment now

2
Cartoon Archive
Pharma Evolution is looking for engaged readers to moderate the message boards on this site. Engage in high-IQ conversations; earn kudos and perks. Interested? E-mail:
moderators@pharmaevolution.com

Visit the CPhI Online Directory to learn more about these suppliers:










Attend CPhl events to connect with the global pharma industry and identify business opportunities around the world:







Complete Calendar of Events